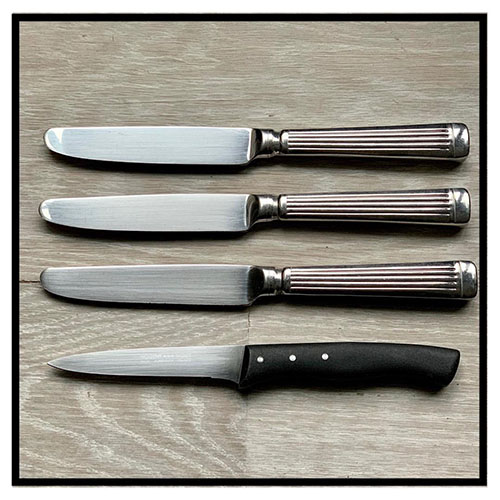 📸 credit:  Jeneral_Thoughts on Instagram
Open up your silverware drawer, and take a close look. Is your silverware speckled with rust stains? Stainless steel is composed of a mixture of metals including steel, chromium, and nickel, which means it isn't always rust-proof. Moisture and acid from food can cause rust, as can leaving silverware to air-dry in the dishwasher or in a countertop drying rack.
What to use:
WHERE TO BUY
The good news is that rust stains are our specialty. Plus, our products are NSF-approved, which means our products comply with strict quality and safety standards. That's why restaurants and food and beverage manufacturers around the world depend on Bar Keepers Friend. Take some time to care for your stainless flatware, and you will not only keep it looking good you will also extend its lifetime. Jennifer Leff shared her own experience using BKF to remove rust from silverware on Instagram and said, "Super easy trick… you know how your knives come out of the dishwasher with spots??? Shake a little Bar Keeper's Friend on a sponge and wipe – it will come right off!" Visit her Instagram account, Jeneral_Thoughts to see the results for yourself.