Come Valentine's Day, restaurants, movie theaters, skating rinks and date night hotspots will be super busy. If you and your sweetheart are looking for a quiet evening, a night at home together is probably your best bet. There are plenty of romantic things to do at home. Of course, like any good partner, you'll want to make sure the atmosphere is nothing short of perfect. 
Before you light the candles, cook up a delectable meal and look up your favorite romantic comedy on Netflix, you might consider sprucing up a few more things to ensure your Valentine's evening is extra special. After all, Valentine's Day gift ideas aren't necessarily limited to candlelit dinners and chocolates – it can be a nice, clean home too!
Spruce Up Those Centerpieces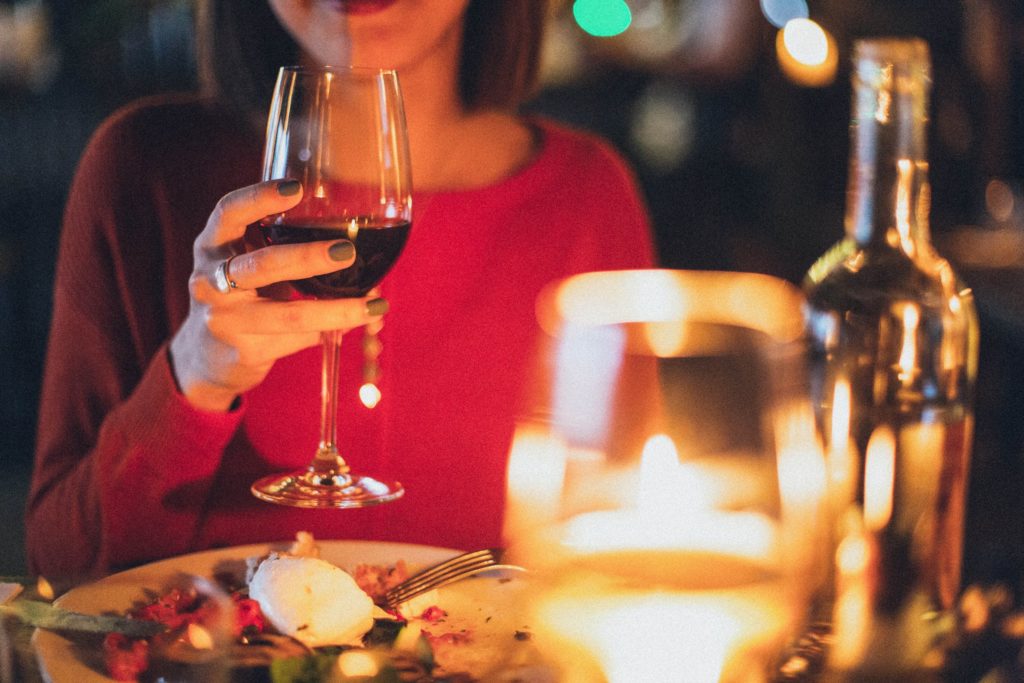 If you've chosen to go "all in" with your current Valentine's Day gift ideas and craft a beautiful candlelit dinner, you'll want to make sure any and all centerpieces look their most pristine – especially if you're trying to emulate the look and feel of a classy restaurant. Before you set the table, be sure to clean and polish those brass and copper candlesticks, teapots and ceramic flower vases. Try out the BKF Soft Cleanser to clean all your centerpieces before the big day. You can find it on Amazon here.
Make Your Dishes and Flatware Glimmer
As your partner sits down to dinner, one of the first things they'll notice are the dishes and flatware sitting in front of them. Chances are good that they won't be bothered by random scuffs or dull areas, but it's Valentine's Day. Why not 'wow' your significant other and give them the five-star dining experience they deserve? Before you get to decorating the dining area, take some time to clean and polish your plates, serveware (casserole dishes, plates, baking sheets, etc.) and of course, your stainless steel flatware.

Think about it: when was the last time you noticed rust stains or scuff marks on the utensils of your favorite steakhouse? As you're getting the place spruced up, we suggest using BKF's Cookware Cleanser to clean and revitalize your dishes, serveware and flatware. Our Cookware Cleanser has 50% more grease-cutting detergents than our standard Powdered Cleanser, which is what makes this cleaner so effective!

Make Post-Dinner Cleanup a Breeze
If you haven't opted to do takeout for dinner, then it's safe to assume that you're whipping up somewhat of a feast for dinner. We've already covered dish washing, but what about the aftermath that comes with cooking up a delectable dinner? After you've both finished up a delightful meal, do you really want to spend the next hour cleaning up? Of course not! Then again, you probably don't feel like cleaning up immediately after you've spent all that time cooking.

To prevent the hassle that comes with cleaning, your best bet is to clean up "fresh messes." This is to ensure that food doesn't stick (or stick as much) and to give the perception that your oh-so-perfect meal was created by you so effortlessly. The BKF Cooktop Cleaning Kit is the perfect set of tools for scraping off hard-to-remove spills and ensuring your cooktop and counters look good as new. 
Don't Forget Coffee with Dessert
Did you bring home a delicious chocolate cake for dessert? Or maybe you're fancy and made some amazing tiramisu. Regardless of what dessert you're serving, it's very common to serve it with a nice hot and delicious cup of coffee. 
Over time, coffee makers have a tendency to absorb oils, tannins, and soil build-ups from continuous brewing – and this can drastically change the way your coffee tastes. While many folks opt for using vinegar to clean or even descale their coffee makers, it won't remove oils, tannins and proteins the way a specific coffee cleaner or descaler could. Before you begin cleaning your place up, why not run some BKF Coffee Maker Cleaner and Coffee Maker Descaler through your coffee maker? And yes, it works perfectly fine for Keurigs too!