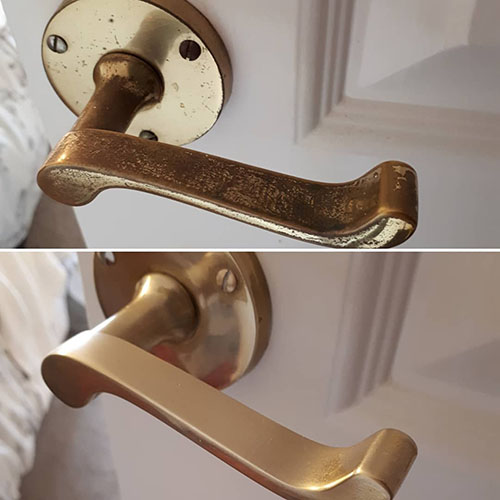 📸 credit: cleanerssecrets
Clandy's Cleaning and Domestic Services
The details matter. Brass, copper, and chrome handles and hardware can grow dull and tarnished over time. Cleaning and polishing these fixtures can turn dingy to delightful. Team up Bar Keepers Friend and a soft cloth or non-scratch sponge to tackle tarnish and restore shine to handles and hardware.
Note: If cleaning furniture hardware, remove from furniture piece before using BKF.
What to use:
WHERE TO BUY