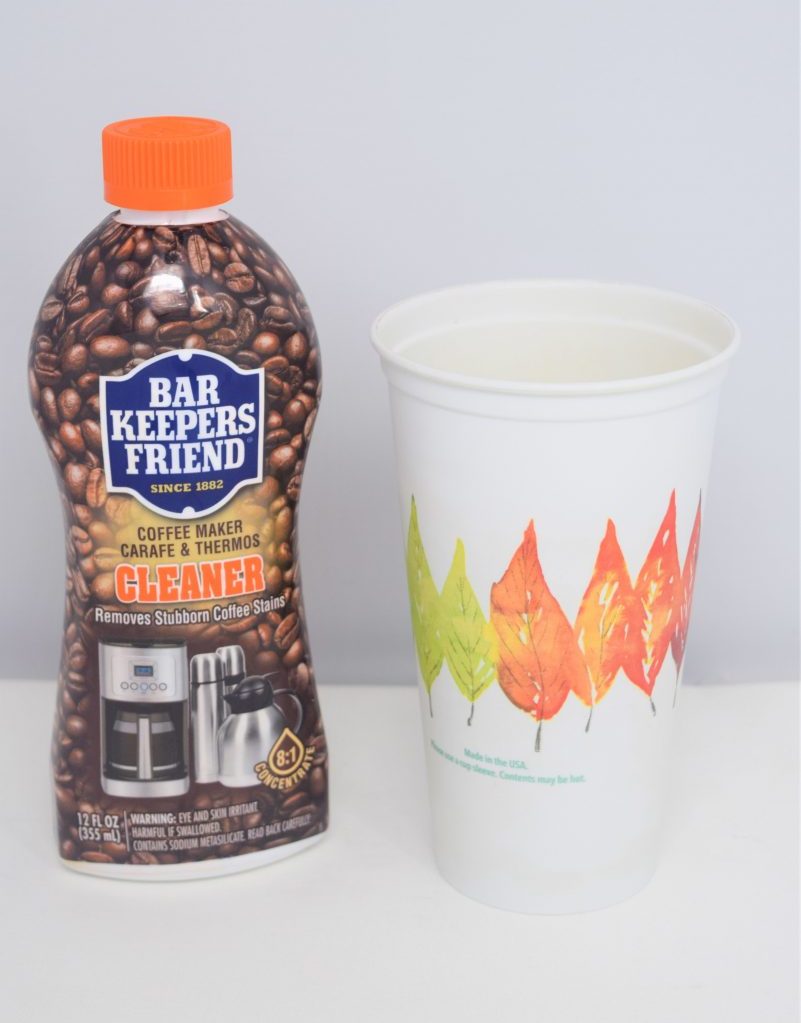 If you're a coffee drinker, you probably have a favorite mug. And according to Psychology Today, you might also have a strong emotional attachment to that mug. It makes your mornings brighter and warms your chilly hands in the winter. It even seems to make your coffee taste better. Eventually, that beloved mug is going to need a deep-clean, because soap and water isn't the best at removing oily coffee residue.
What to use:
WHERE TO BUY
Bar Keepers Friend has developed a product that will easily and safely remove coffee oils, tannins, and stains from your favorite mug or travel thermos. Read on to learn more. 
A
Dual-Purpose Solution
Some coffee oils and tannins make it into your coffee mug, and some cling to the inside of your coffee maker. BKF's Coffee Maker Cleaner was designed to remove these oily buildups and tannin residues from espresso machines and drip or single-serve coffee makers, but it's equally effective on coffee mugs, thermoses, carafes, and travel mugs (stainless steel, glass, ceramic, and porcelain). 
Banish Stains and Residue
It only takes a few minutes to clean a coffee mug with BKF Coffee Maker Cleaner. First, wet your sink, then place the mug, carafe, etc. in the sink. Add 1 oz. of Coffee Maker Cleaner for every 8 oz. of warm-to-hot water as needed to fill the mug or vessel. Allow the solution to soak a few minutes (up to 30 minutes if badly soiled), then empty down the drain. Wipe the item with a damp sponge or non-scratch scrub pad to remove any remaining residue. Rinse thoroughly and wipe dry. (Protective kitchen gloves are recommended when using this product and other household cleaners).
Share Your Story
We love to see how customers use our products. If you're planning to clean your coffee maker or favorite mug, please share your before-and-after photos here.