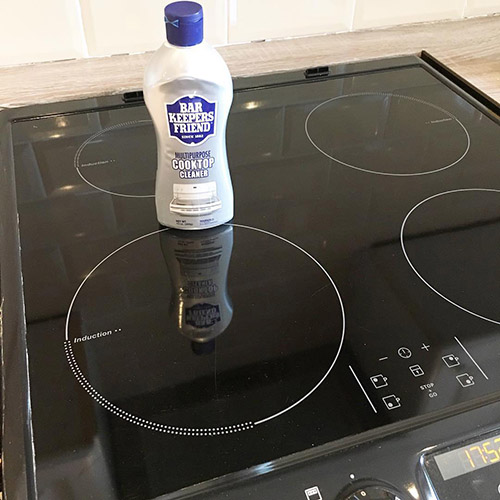 📸 credit: @paulas_projects
Glass cooktops come with their own challenges. While they are easier to clean than gas or electric stovetops, you must be careful not to scratch the surface. Foods like cheese and sugar can be a cooktop's worst enemy because they can burn onto the surface and even stain it. Bar Keepers Friend Cooktop Cleaner is specially formulated to clean glass cooktops without scratching.
What to use:
WHERE TO BUY
To soften caked-on food debris, soak a rag in warm water and liquid soap and then place it over the cooktop for about 30 minutes. After you remove the wet rag, apply Bar Keepers Friend and scrub with a non-abrasive sponge or soft cloth. Continue to rinse and reapply as necessary until your glass cooktop shines.